Saudi Arabia Visa for Australian Citizens
Saudi Arabia a Middle Eastern country has something for all tourist, whether it's scuba diving in the Red Sea, historical sites like the tombs of Mada'in Saleh, or trekking through the snow covered mountains etc.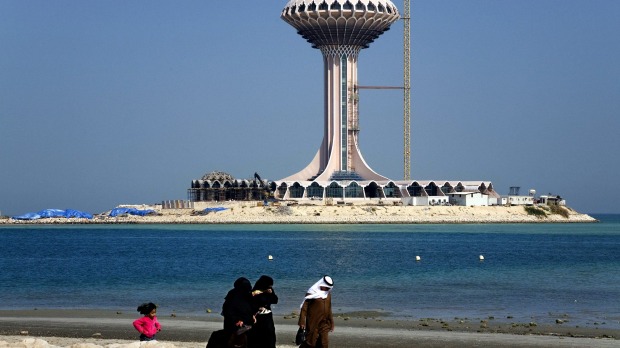 Australian passport holders before you travel to Saudi Arabia, it is mandatory to obtain an eVisa Saudi Arabia.
Saudi Arabia eVisa can be obtain by filling an Online application form with required documents. All Information Should be accurate. After filling Saudi Arabia Visa application form need to pay visa fee Online.
Read also: Oman e-Visa Application Form | Apply eVisa to Oman Online
Required Documents to Apply for Saudi Arabian Visa from Australia 
It is important to have a valid passport for at least six months and a visa to enter Saudi Arabia. This must be obtained prior to leaving Australia. The following documents are required to process Saudi Arabia Visa for Australian.
1. Passport having validity more than Six Months from the date of entry into Saudi Arabia (Front and Back Side). 
2. Recent Passport Size Color Photograph.
How to Apply and get Saudi Arabian Visa for Australian Citizens
The process to obtain an eVisa Saudi Arabia for Australian citizens is very easy. The Saudi visa application form only takes a few minutes to complete. 
After completing the eVisa application form and paying payment, applicant must wait for their eVisa to be approved. This normally takes between 24 to 72 hours after the authorities has received the application.
You may also Like: UAE Visa for GCC Residents UAE Visa for Syrian Citizens UAE Visa for Saudi Arabia residents UAE Visa for Moroccan Citizens UAE Visa for Egyptian Citizens UAE Visa for Pakistani Citizens UAE Visa for Philippines Citizens UAE Visa for Turkey National UAE Visa for British National UAE Visa from South Africa UAE Visa for Canadian Citizens UAE Visa for US Citizens UAE Visa for Indian Citizens